Hello peeps! We got James Macomber in the house today. I would to welcome the author to my blog with an interview. I would love to suggest all of you to read the book compilation of great stories including so many brilliant authors. Without further ado, James Macomber.
D: What is your guilty pleasure?
JM:
Some things are better left unsaid :-) but, confining this answer to the literary world... I, of course, read thrillers. But almost as much, I read histories, British history in particular. If I have a guilty pleasure, however, it will be Austenalia is that a word?). I only recently read Pride and Prejudice and loved it. So much so that I now look for the...I'm not sure what they're collectively called...derivatives, spin-offs, maybe? I particularly enjoy Carrie Bebris' Mr. and Mrs. Darcy mysteries.
D: Describe your favorite meal.
JM:
New England Clamboil. That's clamBOIL, not clamBAKE. ClamBAKEs are the hot stones in the sand tradition and they're good enough but a clamBOIL involves a huge pot with clams at the bottom covered in water, then all varieties of meats and sausages and sometimes fish then potatoes, eggs, onions on top. The pot is covered and the liquid brought to a boil then a simmer and everything cooks in the steam from the simmering clams. Moist and with a flavor that isn't duplicated anywhere...not even in a clamBAKE.
D: If you were not a writer, what would be your career?
JM:
Well, I was a lawyer for a while, among other things. As some bios show, I have a rather eclectic background. My brother is an archeologist and that work utterly fascinates me. My older sister is a librarian and I have often said I would be very happy as a librarian or owner of a bookstore. But, way back when, my original plan was to be a history professor. I think that might still apply though at this point in my life, I think I'd enjoy being a historian – just reading and research, no teaching. Coming full circle, I'd probably like to write historical fiction. Hmm, maybe I will.
D: If you could time travel, which year would be your destination?
JM:
Wow, that's a tough one. Some time in British history, probably. Most any time really. But if I have to pick one, maybe mid-sixteenth century Edinburgh. According to my brother's family genealogy work, we're first cousins to Mary Queen of Scots, something like fourteen times removed and I'd like to meet her – preferably while her head was still attached. Or a few years earlier, our mutual grandfather, James IV of Scotland. And Edinburgh is one of my favorite cities to visit. But then, being accustomed to twenty and twenty-first century amenities, I'd not enjoy the privations that go with that time period. Now if there was a nice Marriott in sixteenth century Edinburgh...
D: What inspired your contribution to LOVE IS MURDER?
JM:
Actually, the story grew out of the characters I've created in my novels. I write about a Washington DC-based international law firm with ties to the intelligence community...from which some of their lawyers are recruited. The central characters of John Cann and Katherine Price are two such individuals, highly competent and highly accomplished, both in their pasts and in their presents. They were colleagues for years but finally became a couple after the third novel, "A Grave Breach". So when the call went out for 'romantic thrillers' for "Love is Murder", it was a matter of setting the scene in London, with Katherine representing a client...and then bad things start to happen. And to what lengths will one go to save the other?
James Macomber – Execution Dock
"No." Refusing to look at the woman lawyer seated across from him, Sarnath Dutta addressed his remarks to the male magistrate. "I have a superior order from the Sharia court of Jessore that I, as father, have all rights." "No, Mr. Dutta." Katherine Price, senior partner with Loring, Matsen and Gould, leaned forward and just as pointedly addressed the dark-skinned Bengali man directly. "You married Mrs. Dutta in the United States. That marriage produced two children, now four and six. The marriage failed and divorce proceedings ensued, also in the United States. For good and valid reasons—we won't get into the issues of abuse unless we have to— that court awarded sole custody to Mrs. Dutta. You received specific and, under the circumstances, generous visitation."
About the Author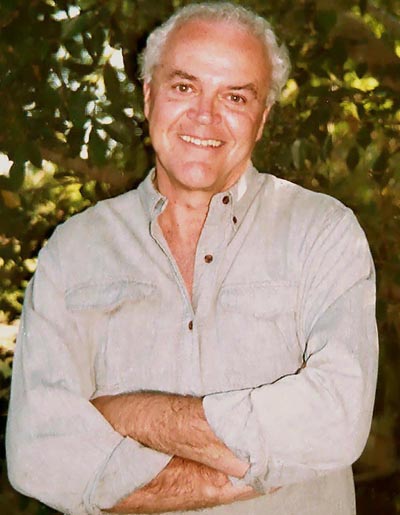 James Macomber is the author of the international legal thrillers featuring former Special Forces/NSA/CIA operator, now lawyer, John Cann—whom Booklist described as a strong, multilayered protagonist with the star power to keep this series going for a very long time"—along with an ensemble cast of memorable characters in a Washington, D.C., international law firm with very close ties to the intelligence community. At one time or another, Macomber has been a serviceman, student, bartender, waiter, salesman, tennis instructor, actor, lawyer, photographer and writer. This eclectic background—or checkered past—is reflected in the range of subject matter for his novels, which include terrorist networks in academia in bargained for Exchange, assassinations in the Netherlands during the trial of the Pan Am 103 Lockerbie bombers in Art & Part, atrocities, international crime and human trafficking with the Bosnian war crimes trials as the backdrop in A Grave Breach and, in Sovereign Order, the horrifying prospect of a catastrophic WMD attack on the "crown jewel of Formula 1 racing," the Monaco Grand Prix. When he's not hanging out on Siesta Key, Florida, Jim is completing work on his fifth novel, Extraordinary Rendition.
Visit his website at www.jamesmacomber.com.
Please not to forget to visit
http://booktrib.com/blog-tour-love-is-murder-heart-pounding-stories-of-romance-suspense/