Interview
1.
What inspired you to write LAST WORDS?
The story started out as a "what if…?" What if a big-time police reporter were forced to do the dull work of obituaries, always dealing with the dead but never pursuing the why of their deaths.
2.
The main character, Coleridge Taylor, mentions music often, are you a fan of the same bands Taylor references? What are your top 3 favorite songs from the 60s and 70s?
I like most of what Taylor likes, though found out about a lot of the groups later than he did. I was in high school from 1974-78. My group of friends and I thought we were mired in a musical wasteland, disco on the one side and hair bands (Styx, Foreigner, Kansas) on the other. Punk had not reached Poughkeepsie, so I did not become a fan of that music until I reached college, when I discovered the Talking Heads, the Police, and the Ramones. I also became a huge fan of Bruce Springsteen, who was neither punk, nor hair band, just real. My three favorite songs:
1.
Thunder Road
2.
Pyscho Killer
3.
Sweet Jane (with the Intro)
3.
How would you describe your journalism experience compared to Taylor's?
Taylor obviously came up earlier than I did at a different time for newspapers. I started in the suburbs, while he's always been in the city. He's covered police stories far more than I ever did. Much of my career was in media and business journalism. I think Taylor is a much more tenacious reporter than me, braver even, doing anything to get the story. That's what's important to him. Other things have always competed with journalism in my life, including writing fiction.
4.
When Laura and Taylor go out for drinks, the song "Gloria" by Patti Smith is playing in the background. What made you choose that song for them?
I loved Van Morrison's "Gloria," and I wanted to have Patti Smith singing a song from '75 that she did sing and most readers would know.
5.
What challenges did you face as you were writing LAST WORDS?
The first challenge was working full-time for a good chunk of the period I was writing the novel. There were days I might write half a page. That would get me down. I thought I'd never finish. The second was thinking that since I lived through 1975 I wouldn't have to do a lot of research. I was wrong about that. It was all the little details that needed checking. Like when did the cost of a pay phone or subway token go up.
6.
What scene was your favorite to write? Why?
The last, and not just because I was at the end. At that point I was really flying. You can see it all coming together. Second would be a scene early in the book when Taylor visits the makeshift homeless shelter.
7.
Taylor carries a hefty literary name being named after the English Romantic poet Samuel Coleridge. What inspired you to connect Taylor to the English Romantic poet?
Taylor has a poor relationship with his father, an alcoholic English professor. His father gave him that name, and Taylor hates the ornamentation of it. Doesn't much like his father either. Journalism is pretty much the opposite of poetry. I liked the name for all the contradictions it implies. I'm a huge fan of Morse and really wanted to go the one-last-name-only route, but didn't want to be too much of copycat. This was my compromise.
8.
Taylor works as a journalist in LAST WORDS. What was one of your favorite stories you covered as a journalist?
Covering the Cannes Film Festival. Stars. Glitter. Movies. Business. All wrapped into one two-week long party. At another time, I co-owned a weekly newspaper. Being the news outlet and voice for a community was a real kick, though there were a lot of different stories in there.
9.
What makes 1975 so unique? What characteristics and traits define that time period in your perspective?
The year 1975 and the city of New York intrigued me because of the very striking parallels to America today. Then as now, an unpopular war was finally coming to its sad end. A major institution, the city itself, tumbled toward bankruptcy, threatening a cataclysm on the entire financial system. This as banks and ratings agencies ignored the warning signs or willfully misled the public. I chose this time period for the differences as well as the similarities. Solving a mystery in 1975 required good old-fashioned legwork and serious brainwork, rather than science fiction-like instant DNA typing and surveillance video available from any and every angle. Taylor has to find a pay phone when he needs to call someone. There's something satisfying in that for me.
10.
Is there any research that didn't make it into LAST WORDS that you wish you could have included?
I learned a lot more about what a terrible beautiful mess Times Square was at the time than I could fit in. Some was cut; some I couldn't even use. Things like the signage, the history of some of the restaurants. I could have written pages alone on the Horn & Hardart Automat and bored everyone but myself.
11.
How would you characterize Taylor and Laura's relationship? What keeps them together through all of the danger they face in LAST WORDS?
I think they are falling for each other in the midst of danger and a mutual love for breaking news. Laura may have the Columbia degree, but she loves Taylor's street smarts and instincts for getting the story. Whether their work will be enough to keep them together is a question for the next book.
12.
Did anything surprise you as were writing LAST WORDS?
Characters who came out of nowhere and became interesting and important.
How grim 1975 really was. Time has a way of mellowing things. I remember the mid-Seventies as a difficult period, but I was a kid so I wasn't really plugged into how terrible things were in New York and the country. Gas shortages. Inflation. Unemployment. Crime. The South Bronx burning.
13.
Taylor's character faces his own pride along with other villains throughout LAST WORDS. Would Taylor consider his pride a virtue or vice? Why?
It's a thin line there. His pride drives him to get good stories, the big scoops. When it drives him to the sins of hubris, he's in trouble.
14.
If you could go back in time, when and where would you go? Why?
I'm obsessed with time travel stories. In fact, I'm writing a time travel novel for middle graders. It's hard to pick one, but if I had to, the time of Christ. His life affected all of Western Civilization, the entire glove. I'd like to see what really happened during that period. Either that or my own childhood, to see everything I've forgotten.
Read the Excerpt
The orderly rolled the gurney onto an elevator. Taylor stepped on, too. The orderly read his press pass. It expired in three months, and if Taylor couldn't get back on the police beat by then, he'd lose it and all the access it gave him. Doors all over the city would slam shut. The thought chilled him.
"Coleridge Samuel Taylor."
"Just Taylor." He hated the literary ornamentation of his name.
"Name's Jackson."
The autopsy room looked like any operating theater with its silver-domed lights, trolleys of medical instruments and glass- fronted metal cabinets. The acrid smell of disinfectant was even stronger here.
A second orderly came in and helped Jackson shift the wrapped body onto a table, both of them grunting.
"Jesus, this body is frozen stiff," Jackson said.
The second orderly shrugged and left, as if moving bodies was his only job.
"You said he died of exposure, right?" Taylor leaned in.
"Yeah, but he feels like …." The orderly frowned. "The last time a body came in frozen solid like this was when a jumper went into the Hudson back in January." He pulled the sheets open near the neck. The corpse was still dressed and the orderly fingered the material of the outer clothing. "The coat and sweater are cold but not frozen." He slid his hand inside the sweater. "The undershirt feels like it's iced right to him. The skin is frozen."
"That doesn't make sense." Taylor looked from the orderly to the body on the slab. "It's like he froze from the inside out. Or his outer clothes were put on after he froze." He made a note of this. "Be interesting to hear what the pathologist makes of it."
"Not much if he thinks he's cutting a homeless boy. How are you going to do a story on a dead nobody?" The orderly sighed and turned away.
I'll find out what makes him a somebody. Getting frozen in your underwear and dressed by another person might do the trick.
"You gotta be a big somebody to get your death notice in the papers here."
This victim's story already bothered him. The boy was going to disappear. Taylor was watching it happen. No last words for the family. No notice taken anywhere by anyone. It had happened before, with Billy. This was going on now in Taylor's city. There was no excuse for it.
"When did the body come in?"
"Night watch. Three, four in the morning."
"You're just now rolling him in?"
"No room at the inn. Kept the body outside in the ambulance."
"What if they got another call?"
"Couldn't. No one to replace the driver's going off shift. Poor bastards had to take a cab back to their house. These budget cuts are just crazy. So we kept him cold out there. The guys just came back to get their wagon."
"Where'd they pick him up?"
"The Meatpacking District." Jackson looked at the body again. "I'll tell you one thing. I doubt they'll be cutting today. It's going to take a whole shift to defrost him. Very strange. Or plain bad luck."
Only the facts interested Taylor. They'd explain how this boy froze from the inside out, the cause and effect. Nothing unlucky. Nothing strange.
Jackson pulled off the sheet. The dead boy wore an army field jacket similar to Taylor's. Threads hung at the edges of the rectangle above the left breast pocket where a name patch should have been.
"Whatever the name tag said, it wasn't this kid's," Taylor said. "He's too young for the military." Could be the father's, Taylor thought. Or maybe the boy bought it at the Army-Navy. Taylor would check all that out. The jacket had seen a lot of wear and tear. Some of that might be from life on the street.
"Now that I think of it," Jackson said, "it looks like the one I got when I fought in Europe. You don't see these as much. Thing never was warm enough."
Jackson was right. The boy's jacket featured lapels instead of a circular collar and the fabric looked thinner. The kid wore dungarees, patched the length of both legs, more patches than jean material really. The "V" of a blue sweater, probably wool, showed under the jacket.
Jackson nodded at Taylor's jacket. "You a vet?"
"No."
"Just like the look?"
"No." The implication stung, as if his was a fashion statement. His brother, trained to fight somewhere cold in Europe, was ordered to Vietnam. Billy didn't need the heavy jacket, or didn't want to pack it, or had wanted to leave something behind with his older brother. Taylor wasn't sure which. He gave it to Taylor and never came back. Maybe because of the question, the teenager became his brother Billy for a moment. Another kid forever lost to his family. The boy was the same height, though slighter and younger. What was younger when you were dead?
The orderly was saying something, forcing Billy's face to fade, replaced by that of the dead boy. This face was smooth, without lines, and the nose straight. His lips were full, almost pouting, and his gray eyes looked directly into the bright overhead lights, unblinded and blind. His hair was thick, long and clean, which was odd. If this kid was homeless, it should have been matted and dirty.
"Look at this." Jackson pointed to the jacket's right sleeve.
More than twenty national flags were sewn down the outside of the right arm of the field jacket, from the shoulder to the cuff. France, Italy, USA, East Germany, Canada, the USSR, West Germany, Red China, and countries some Taylor couldn't identify.
Taylor walked around the table. "Same on this side. No unit or rank. Those were cut away a long time ago. Just more flags. It's like the UN."
Thousands of army field jackets hung in the closets of New York vets, the families of the dead and even ex-hippies, but none would look like this one. Taylor knew people would remember it. This was starting to look like a story he could follow.
Jackson left the room. Taylor checked the boy's left hand, leaned in to get closer and used his Bic pen to lift the fingers. They were smooth, almost feminine, with telltale signs of civilized living—clean, well-trimmed fingernails. Not a speck of dirt under any of them. The fingers on the right hand were the same. This kid wasn't homeless, or hadn't been for long. The field jacket would lead to someone who knew him, who could tell his story. He listed the countries of the flags he could ID and descriptions of those he couldn't.
"I thought we were rid of you, Taylor." Dr. R. Martin Quirk, the assistant coroner, stood inside the door. Taylor looked from Quirk's long face to the stubby fingers that seemed imperfect instruments for prodding inside bodies, even dead ones.
"This kid wasn't homeless," Taylor said.
"What do you know? Don't turn this John Doe into another of your page one specials. I've got six homicides in the cooler, bodies piling up in the emergency room—high priority, cops shooting civilians—and five accidentals, old people who froze to death in their apartments. I've got to cut them all anyway. They won't let me put 'unpaid Con Ed bill' as cause on the death certificate."
"Will you at least check the 'missing' list?"
Quirk always claimed to be overworked, but he was just plain lazy.
"That's a cop's job."
"They won't."
"I'm not their master, thank Christ. Why don't you do it? You're the reporter."
Taylor decided not to disabuse him of that notion. From his jacket's right pocket, he pulled out and opened the collapsible Polaroid he carried for capturing a scene when a click was faster than taking notes. A snap-flash and Taylor held the instant photo, a black square until it developed. In two minutes, chemicals and metals would resolve into a color picture of the dead boy's face. He needed it to track down who the kid was.
"I'll call you to get cause of death." He put the developing picture in his coat pocket next to his wallet and went straight through the double doors without glancing back.
Why didn't the boy show the wear and tear of rough living? He might have been a recent arrival on the street, a runaway who didn't bargain on the freezing weather and died almost as soon as he ran. A sad story. Newspaper readers loved sad stories, even if they said they didn't.
About the Book
In March of 1975, as New York City hurtles toward bankruptcy and the Bronx burns, newsman Coleridge Taylor roams police precincts and ERs. In LAST WORDS by Rich Zahradnik (Camel Press, $12.49 paperback; $4.95 Kindle), Taylor searches for the story that will deliver him from obits, his place of exile at the Messenger-Telegram. Ever since he was demoted from the police beat for inventing
sources, the 34-year-old has been a lost soul. A break comes at Bellevue, where Taylor views the body of a homeless teen picked up in the Meatpacking District. Taylor smells a rat: the dead boy looks too clean and he's wearing a distinctive Army field jacket. A little digging reveals that the jacket belonged to a hobo named Mark Voichek and that the teen was a spoiled society kid up to no good, the son of a city official. Taylor's efforts to learn Voichek's secret put him on the hit list of three goons who are willing to kill any number of street people to cover tracks that just might lead to City Hall. Taylor has only one ally in the newsroom, young and lovely reporter Laura Wheeler. Time is not on his side. If he doesn't wrap this story up soon, he'll be back on the obits page—as a headline, not a byline, in Rich Zahradnik's LAST WORDS.
About the Author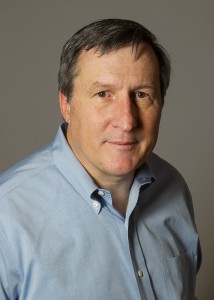 RICH ZAHRADNIK is the author of the Coleridge Taylor Mystery series published by Camel Press. He was a journalist for 30-plus years, working as a reporter and editor in all major news media, including online, newspaper, broadcast, magazine and wire services. He held editorial positions at CNN, Bloomberg News, Fox Business Network, AOL and The Hollywood Reporter, often writing news stories and analysis about the journalism business, broadcasting, film production, publishing and the online industry.
In January 2012, he was one of 20 writers selected for the inaugural class of the Crime Fiction Academy, a first-of-its-kind program run by New York's Center for Fiction. He has been a media entrepreneur throughout his career. He was the founding executive producer of CNNfn.com, a leading financial news website and a Webby winner; managing editor of Netscape.com, and a partner in the soccer-news website company Goal Networks. Zahradnik received his B.A. in journalism and political science from George Washington University.